How To Put Money On The Phone For Inmates
Updated on 7/6/2023
As we've discussed on our blog in the past, staying in touch with an incarcerated loved one is incredibly important. Whether it's to  add money to an inmate phone account,, sending a photo, or mailing a postcard – it's critical to contact your inmate often.
But it also costs money.
While the above link provides advice on how to communicate with your loved one on the cheap, many of us would be more than happy to spend however much we needed to speak to our incarcerated friends or family members as often as possible.
In order to do so, loved ones "on the outside" need a quick and easy way to add money to an inmate's phone account and make jail calls. To be sure, you have a number of options. In this article, we'll go through some of the most popular methods of how to put money on an inmate's phone account, allowing you to decide which one will work best for your purposes.
Let's dive in.
How to Add Money to an Inmate's Phone Account
Pigeonly
While we at Pigeonly have added a number of additional services to our suite, it all started with our Voice service – an affordable and efficient way to fund your incarcerated loved one's phone account, and begin receiving phone calls from inmates as soon as possible.
Here's how you can get started:
First, log onto  Pigeonly Voice page, and click "Start Free Trial."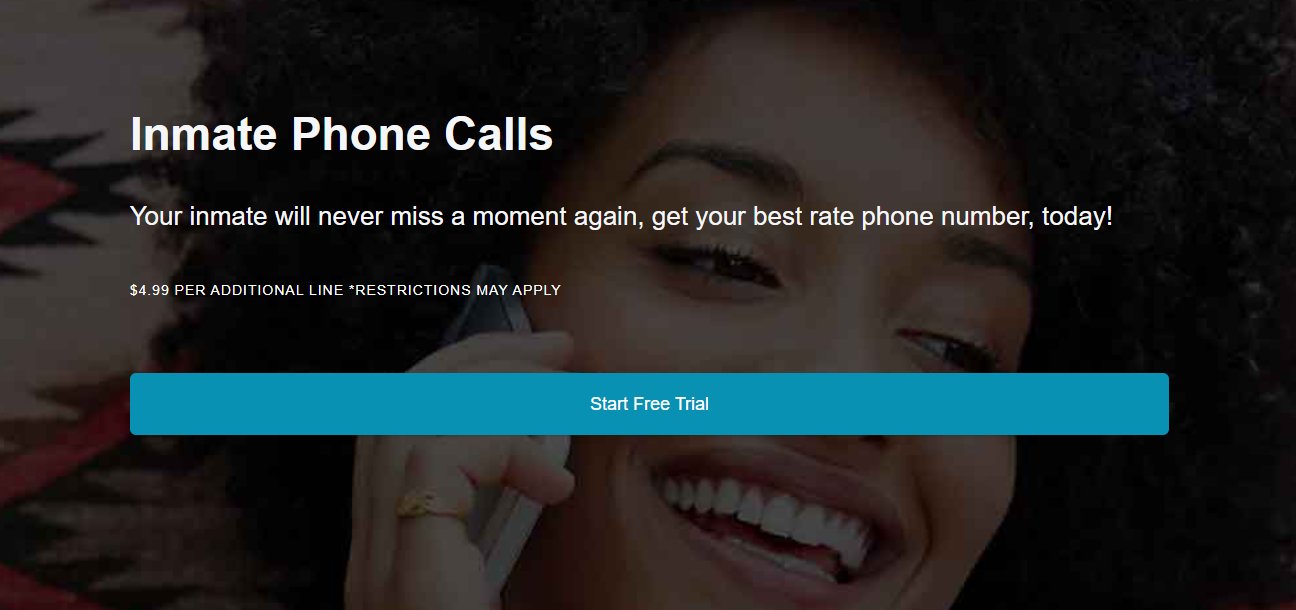 This will bring you to our Inmate Locator page, where you can search our database of federal, state, and county jails for information regarding your loved one.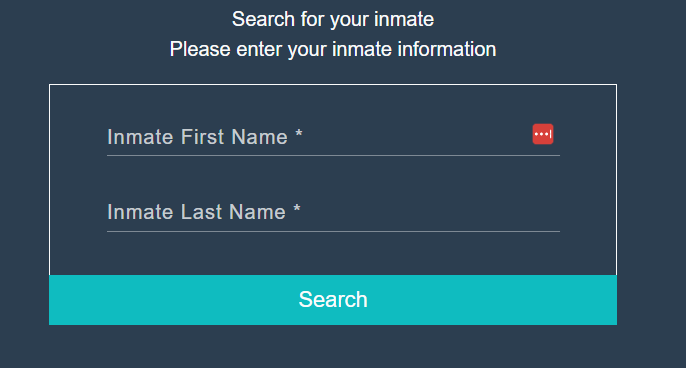 (Note: We've gone over how to use our Inmate Locator service in a previous blog.)
Once you find your loved one's information, you'll need to register an account with Pigeonly and subscribe to our Voice services.
After you've done this, click on your loved one's profile. You'll then be provided the option to (add money to your inmate calling number)
From there, you can deposit money into your loved one's phone account, which they can use to make calls to the best rate phone number we've created for you.
While you're free to check the balance on your loved one's phone account whenever you feel the need, we also understand that it might slip your mind to do so from time to time. So, when your loved one's account is low, they'll be notified by automated message the next time they try to call you. That way, they can let you know that you'll need to deposit more into their account in order to continue keeping in touch.
One thing to note is that, because federal prisons only allow phone accounts to be funded via an inmate's commissary account, you won't be able to use Pigeonly to deposit directly into your loved one's phone account if they're being held in this type of institution.
If this is the case for you, you can send money to your loved one for them to deposit into their phone account at their discretion.
IC Solutions Debit Telephone Account
IC Solutions  offers another option for funding your loved one's prison phone account that comes with a number of strengths and weaknesses.
As far as strengths, IC Solutions allows users to deposit money into their loved one's account via online form, by phone, or by regular mail. For those who may not have access to a computer or the internet at all times, IC Solutions definitely caters to their needs.
Additionally, IC Solutions allows loved ones to deposit money into either their loved one's debit telephone account or a prepaid phone account. The difference being that a prepaid account is specifically linked to that individual's account (meaning the inmate can only use the funds to call that specific number), while a debit account allows the inmate to use the money within to phone anyone on their approved calling list.
One major shortcoming of IC Solutions' service is that users must register an account before they even begin the process of finding their incarcerated loved one's information.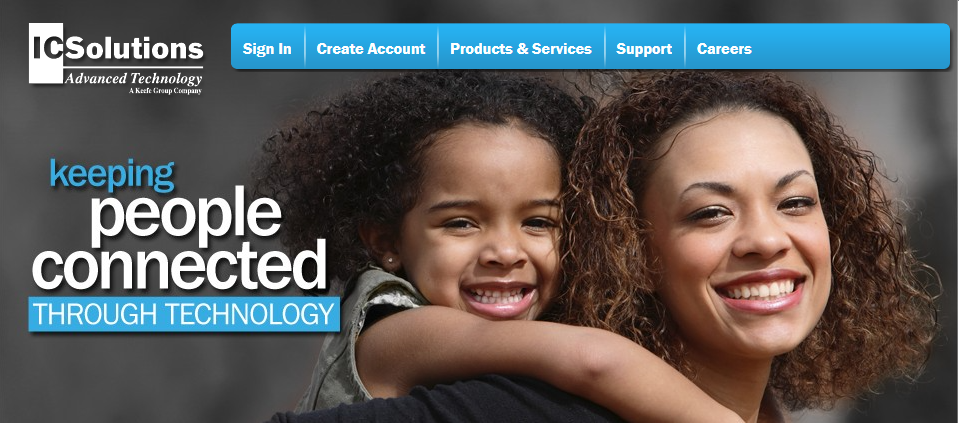 ( Source ) Because of this, there's no guarantee that you'll be able to use IC Solutions' services to send money to your loved one – but you'll still have to go through the trouble of registering an account before you discover this. While you don't necessarily need to pay for this account, it's still an extra hoop to jump through before finding out whether or not the service works in the first place.
State-Contracted Services
While the services we've discussed so far generally don't focus on any one state per se, many states contract specifically with a third-party company that allows individuals to add money to inmate phone accounts.
A few examples:
Nebraska's government partners with companies   for services related to sending money to an inmate
California's government partners with GTL for all prison phone-related services
While this might be the route many people choose to take (since it's rather easy to type "(state name) prison phone services" into Google and go from there), doing so presents a number of problems.
For one thing, being directed to a third-party site from an official state government's website can be a bit misleading, as it may make it seem as if that service is your only option. Of course, this simply isn't the case.
Secondly, there may be instances in which you have multiple friends or family members who are currently incarcerated – and not in the same state. In cases such as this, it may seem as if you'd need to sign up for multiple services for each applicable state. Again, this isn't true at all.
Finally, the third-party company in question might only provide phone-related services – but not others. For example, you might still need to look elsewhere in order to send letters, books, and packages to your incarcerated loved one.
Because of these potential pitfalls, your best bet is to consider signing up with Pigeonly. Not only can we help you fund your loved one's account and keep in touch with them via telephone, but we also provide a number of other services to help you maintain contact with them throughout their sentence.
With Pigeonly, picking and choosing which services you utilize is clear and simple, so you won't end up spending any more than you signed up for. Get in touch with our team to see how we can help you keep in touch with your loved one through this most difficult time in their life.